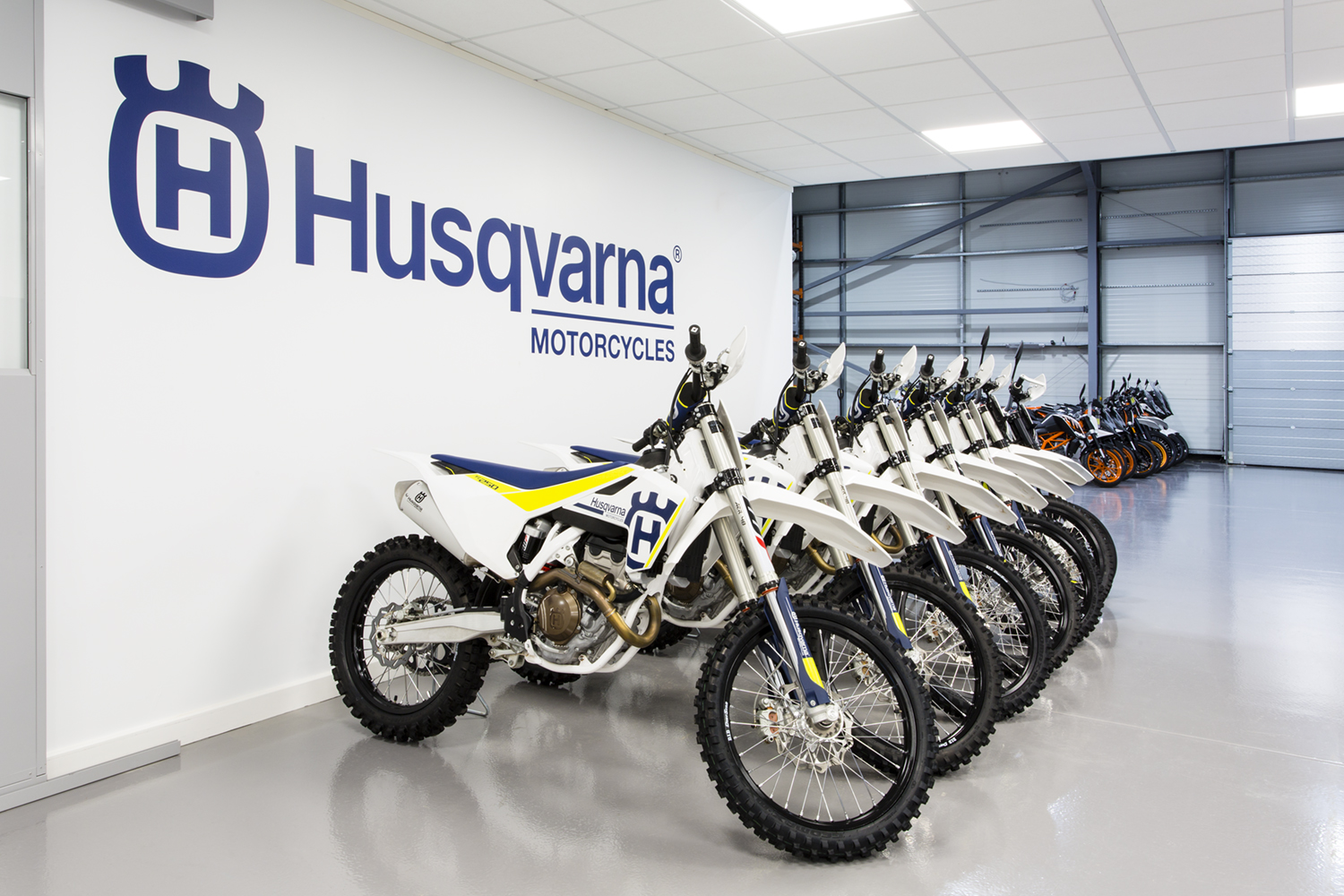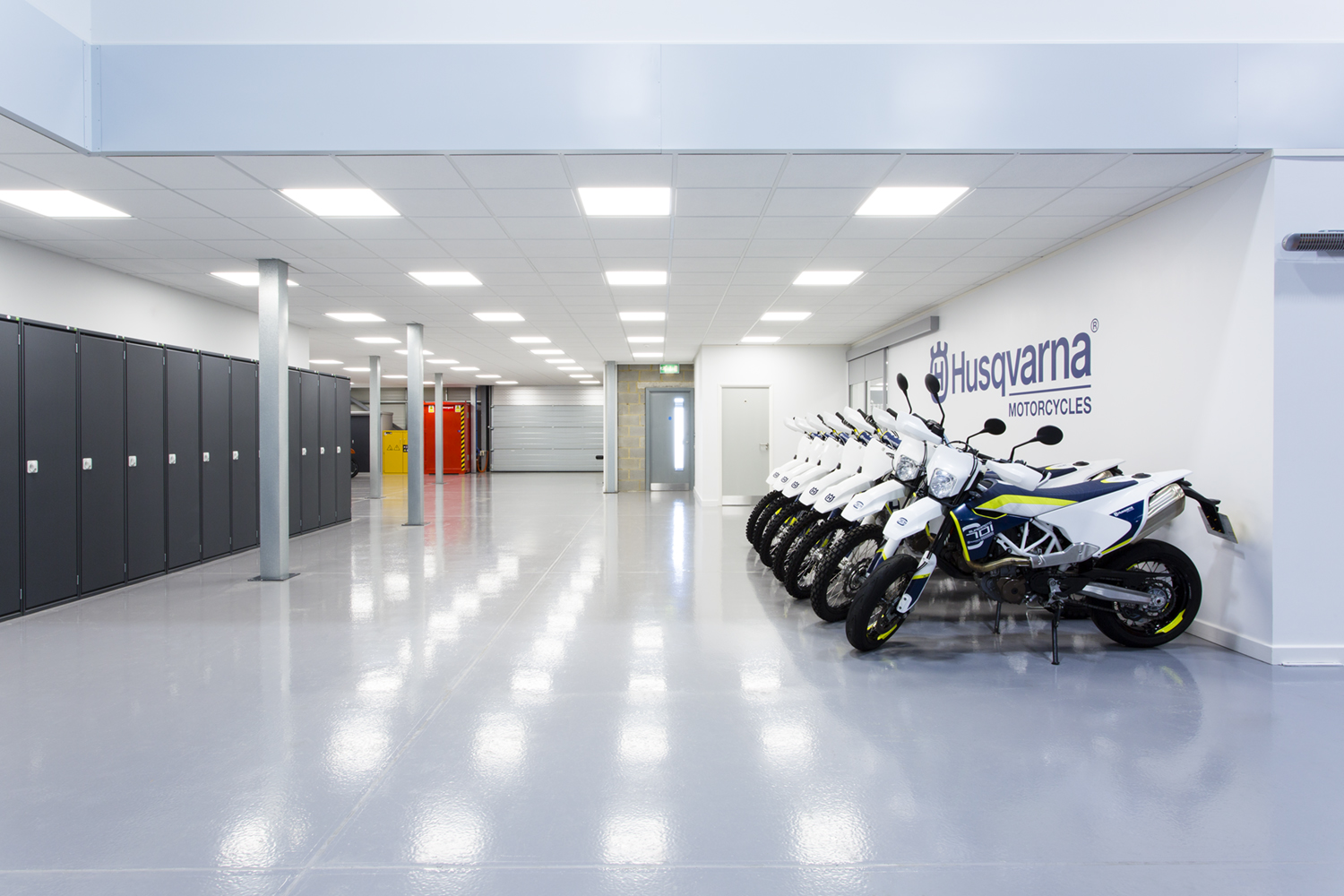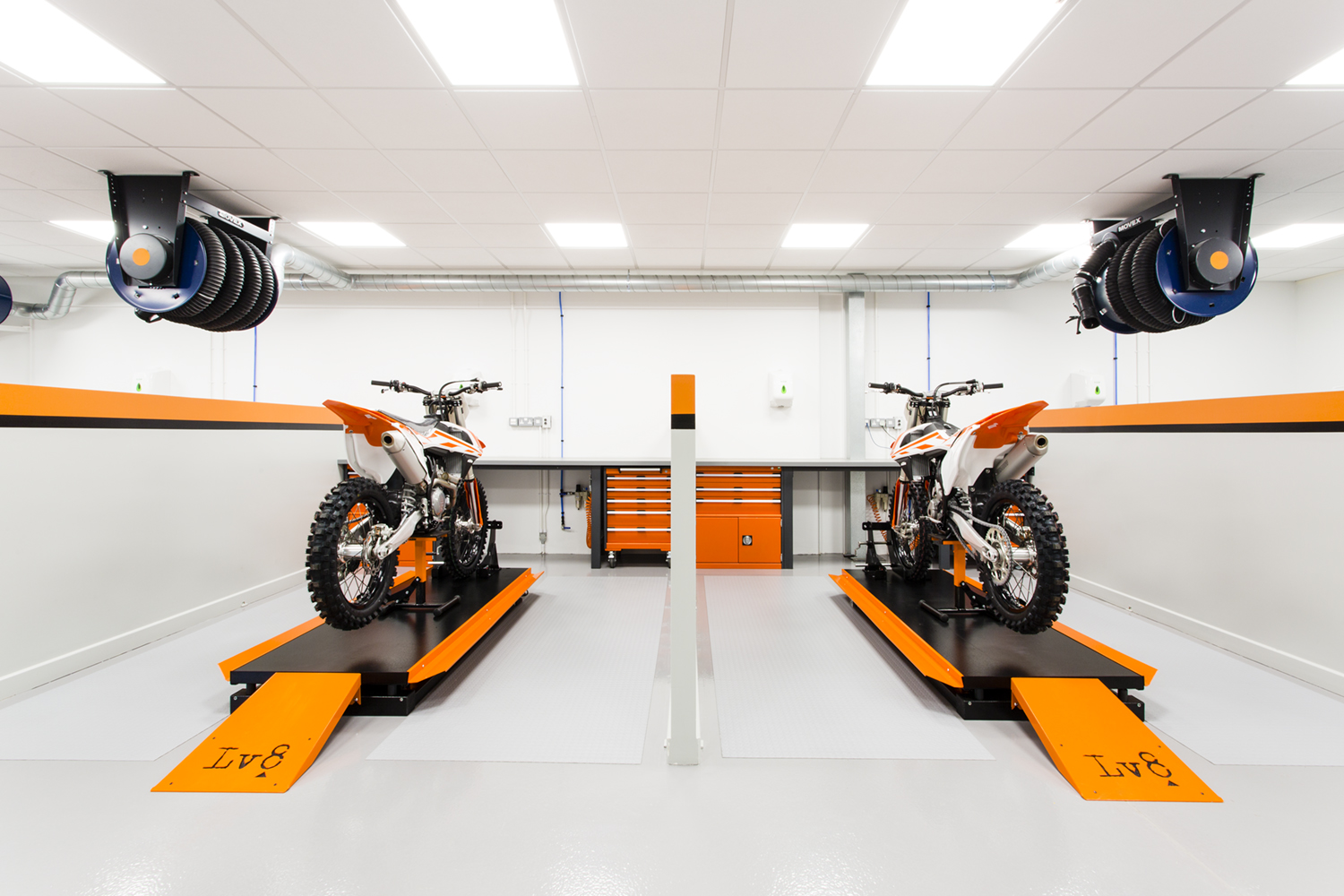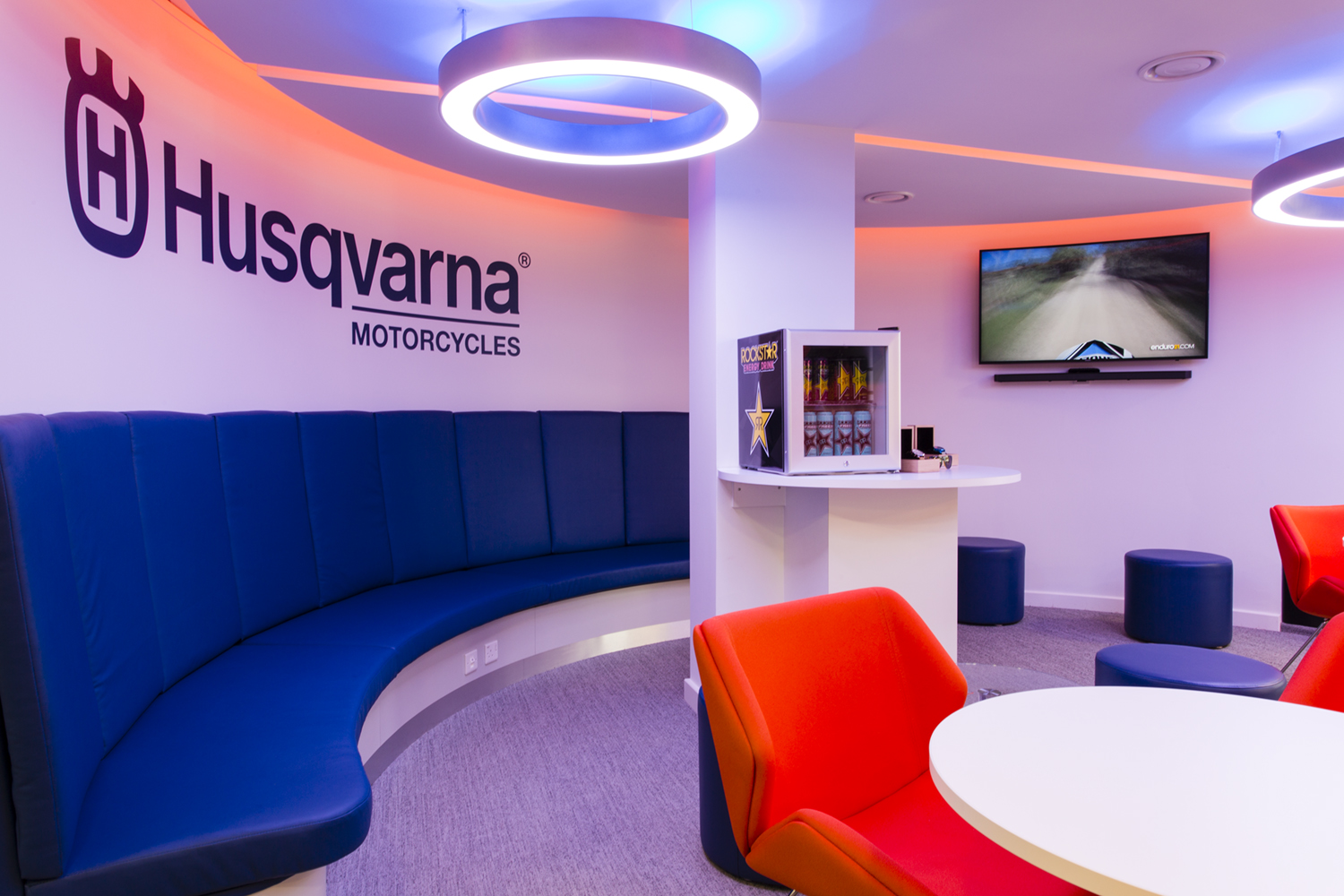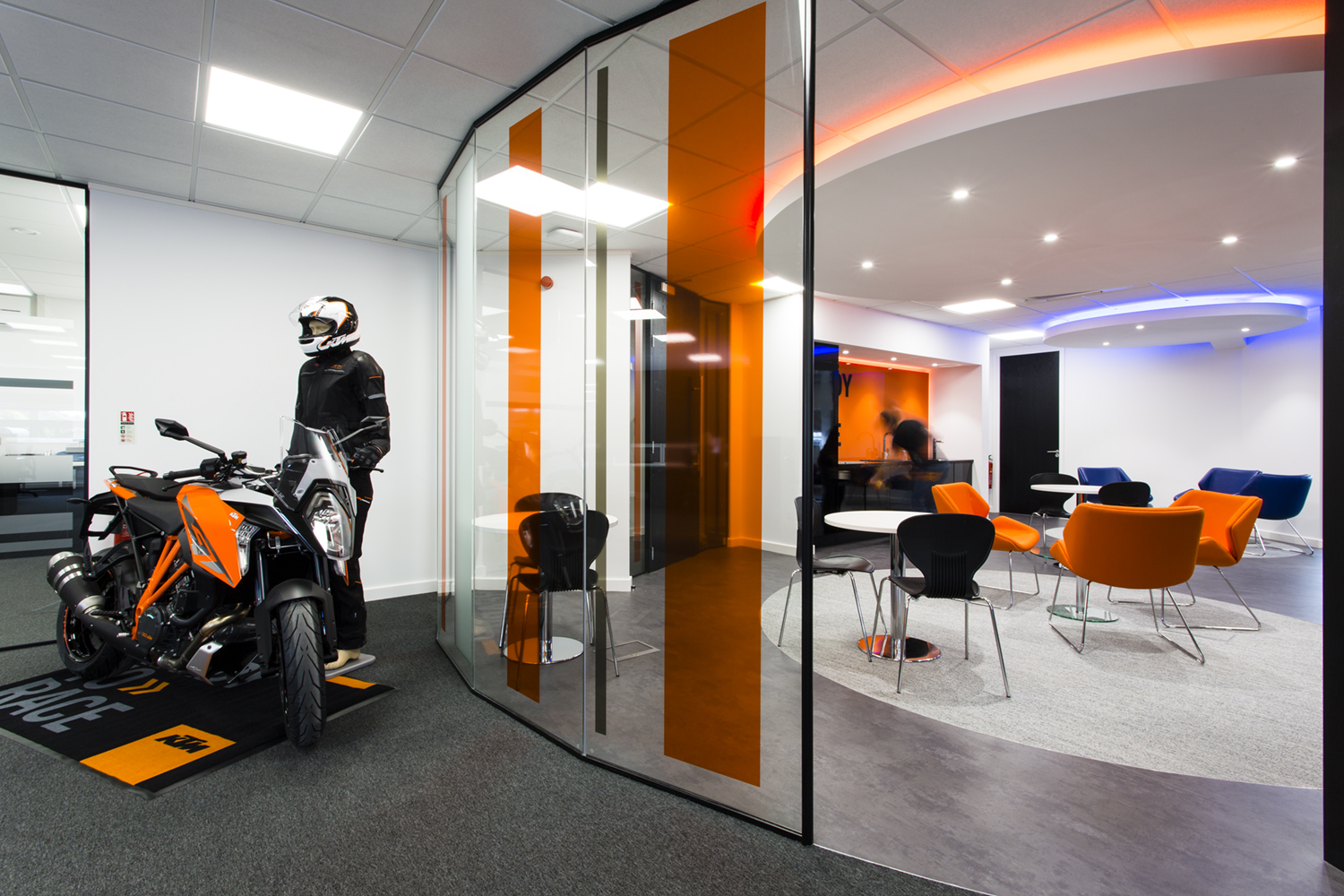 KTM HUSQVARNA MOTORCYCLES UK HQ
This month I was asked to photograph the pristine UK headquarters of KTM Husqvarna situated next to the legendary Silverstone race circuit. The flagship headquarters features clinical workshops and orderly warehouse space as well as modern offices and meeting rooms.
The photography needed to reflect the sense of precision engineering and ordered space, in what has traditionally been considered a noisy and oily industry.